Dog goes to school for grad ceremony
Boris the dog is a constant companion of Hollie Evans (19), who suffers from anxiety. Boris distracts her and helps her remain calm, even under challenging circumstances like the college graduation of her sister, Daisy.
So Boris would fit right in at the school, he was fitted with a mortarboard for the day.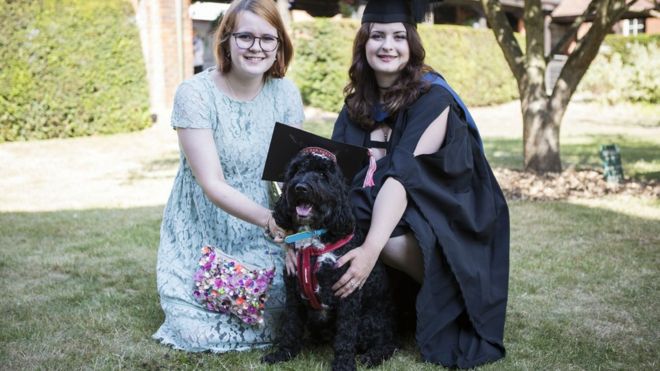 READ THE REST==>